PASSIVE COMPONENTS
Design: Integrated cavity design reduces internal soldering and simplifies the assembly process, guaranteeing superior performance and reliability.
Materials: Using top-grade casting equipment, the internal cavity is completely silver-plated, to ensure top-quality electrical performance.
Quality Control: Every single product undergoes repeated standards testing, 120 hours of salt-spray corrosion testing, and mechanical shake and transportation testing.
Test: RFCOM conducts a complete inspection of each technical specification and tests each assembly for PIM, VSWR, etc.
ROHS compliant.
Lifetime warranty: We guarantee the quality of our products with our lifetime warranty.

5G COVERAGE SYSTEMS

RF REPEATERS

CO-SITING COMBINERS

PASSIVE COMPONENTS

ANTENNAS

CABLES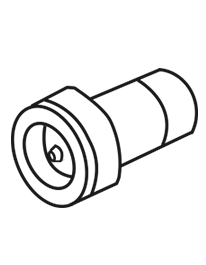 CONNECTORS & ADAPTORS