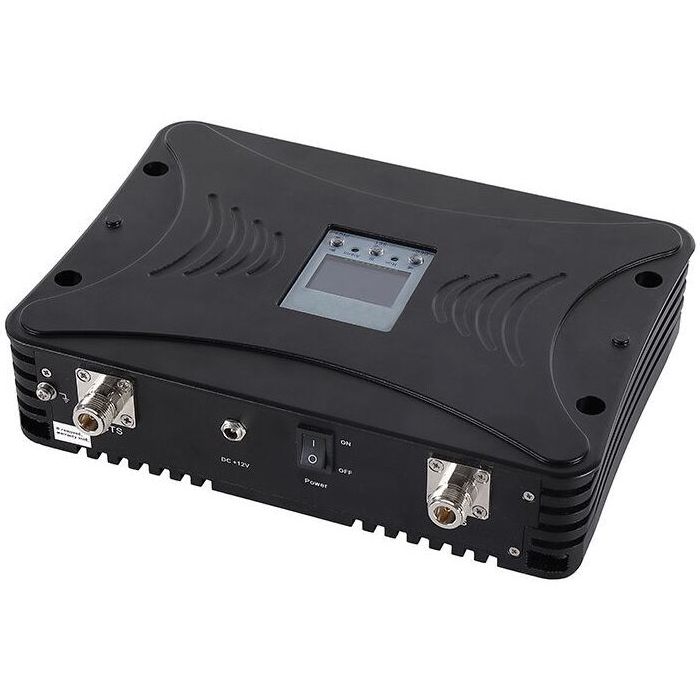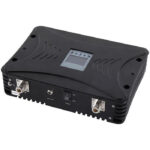 RF20L Series Repeaters
Triple-band , Power:20dBm
Highlights
LCD display of operating configurations.
Self-oscillation elimination, automatic degrading of output power in case of insufficient isolation detected.
Auto turn-off in case of excessive self-oscillation or over input power.
Auto turn-off of uplink while no active users in the coverage to reduce interference to BTS.
MGC, Manual control of output gain with 1dB step in the range of 31dB.
ALC, auto control of output power for stable coverage.
Easy troubleshooting via Bluetooth-connected app.
MTBF: up to 100,000 hours.
Models
Descriptions
RF20L-B1B3B5
UL:824-849MHz/1710-1785MHz/1920-1980MHz
DL:869-894MHz/1805-1880MHz/2110-2170MHz
RF20L-B1B3B8
UL:880-915MHz/1710-1785MHz/1920-1980MHz
DL:925-960MHz/1805-1880MHz/2110-2170MHz
RF20L-B2B4B5
UL:824-849MHz/1850-1910MHz/1710-1755MHz
DL:869-894MHz/1930-1990MHz/2110-2155MHz
RF20L-B3B7B8
UL:880-915MHz/1710-1785MHz/2500-2570MHz
DL:925-960MHz/1805-1880MHz/2620-2690MHz
RF20L-B3B8B20
UL:832-862MHz/880-915MHz/1710-1785MHz
DL:791-821MHz/925-960MHz/1805-1880MHz
RF20L-B1B8B28A
UL:703-733MHz/880-915MHz/1920-1980MHz
DL:758-788MHz/925-960MHz/2110-2170MHz
RF20L-B1B8B28A
UL:718-748MHz/880-915MHz/1920-1980MHz
DL:773-803MHz/925-960MHz/2110-2170MHz
Output Power
Uplink:15dBm±2dBm
Downlink:20dBm±2dBm
Gain
Uplink:65dB±2dB
Downlink:70dB±2dB
| | |
| --- | --- |
| Operating Temperature | -10℃ to +50℃ | 14℉ to +122℉ |
| Operating Humidity | ≤90% |
| Application | Indoor IP40 |
| | |
| --- | --- |
| Connectors | N-Female |
| Weight | 2.4Kg | 5.291lb |
| Dimensions | 178*253*59mm | 7*9.96*2.323in |