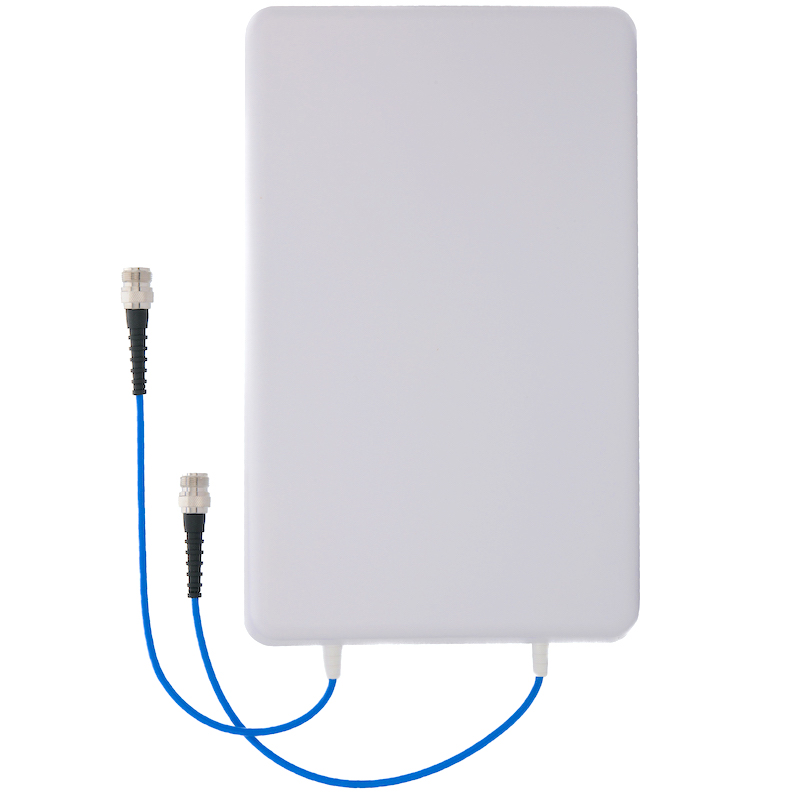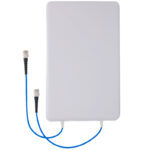 Directional Panel Antennas
2×2 MIMO, 698-4200MHz , PIM:-150dBc (@20w)
Highlights
Designed for in- building Public Safety and Cellular DAS applications.
Ultra Wide Band antenna supporting indoor coverage requirements up to 4.2GHz.
High gain and low return loss design with excellent pattern performance and specifications.
PIM less than -150dBc @ 20w.
Compact design, light weight and easy installation.
Customized products are available.
Lifetime warranty.
| Models | Descriptions |
| --- | --- |
| IP742X7-70A20 | 2×2 MIMO, 698-4200MHz, –150dBc, N Type |
| IP742X7-70A20M | 2×2 MIMO, 698-4200MHz, –150dBc, 4.3-10 Type |
| | |
| --- | --- |
| Frequency | 698-960MHz/1710-2700MHz/3300–4200MHz |
| Intermodulation | ≤-150dBc (IMD3 with 2×20W) |
| Gain | 5.5dBi/8.5dBi/7dBi |
| Polarization | Horizontal+Vertical |
| F/B Ratio | >10dB/>13dB/>10dB |
| Isolation | >12dB/>20dB/>24dB |
| VSWR | ≤2.0/≤1.8/≤2.0 |
| Beamwidth | H:90° V:78°/H:65° V:60°/H:45° V:38° |
| Impedance | 50Ω |
| Power | 50w |
| | |
| --- | --- |
| Operating Temperature | -40℃ to +55℃ | -40℉ to +131℉ |
| Storage Temperature | -40℃ to +85℃ | -40℉ to +185℉ |
| Operating Humidity | ≤95% |
| Application | Indoor |
| | |
| --- | --- |
| Connectors | N-Female or 4.3-10-Female |
| Reflector Material | Aluminum and PCB |
| Radome Material | ABS (UV Stabilized) |
| Weight | 0.65Kg | 1.43lb |
| Dimensions | 317*197*68mm | 12.48*7.75*2.68in |